1. SQUATS – Goal: 3 sets of 15 reps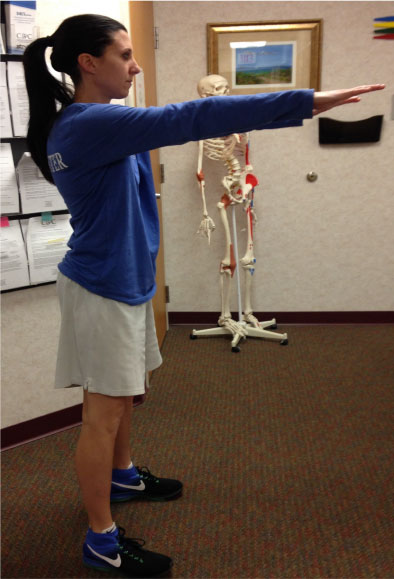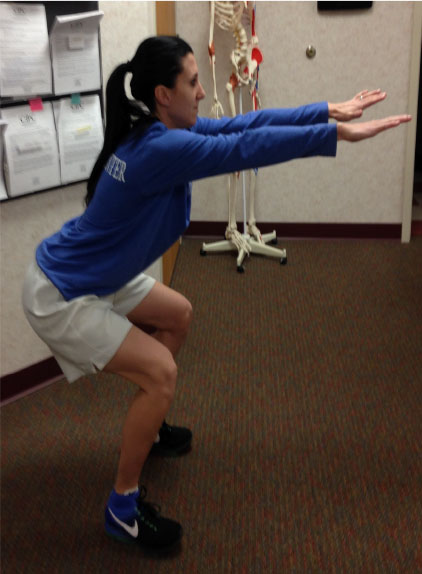 Keep your chest up
Bend at the knees to a squatting position, be sure not to extend your knees past your toes
Begin by squatting to a chair for support
2. PUSH UPS – Goal: 3 sets of 15 reps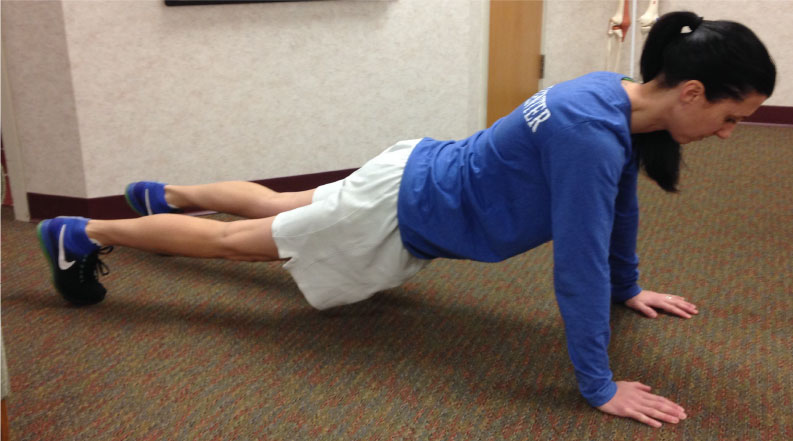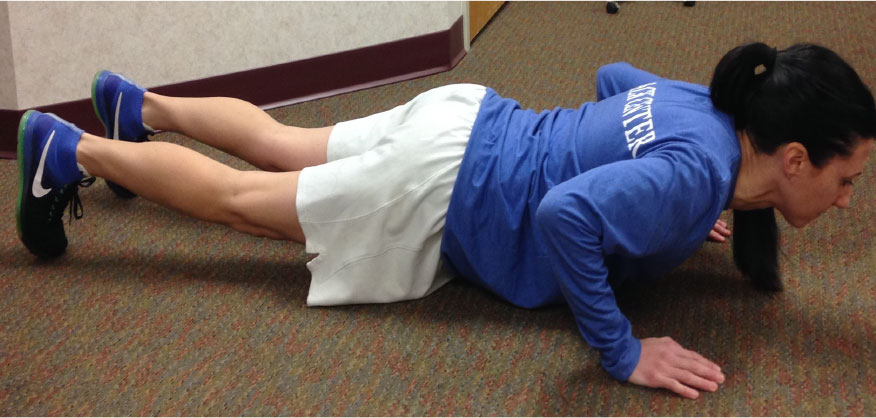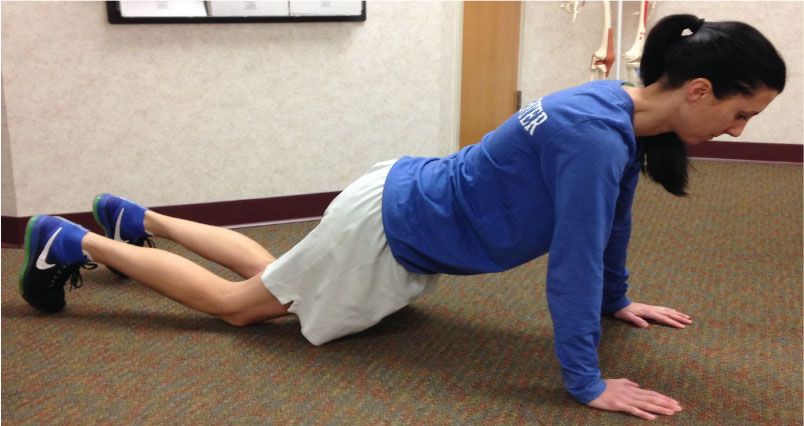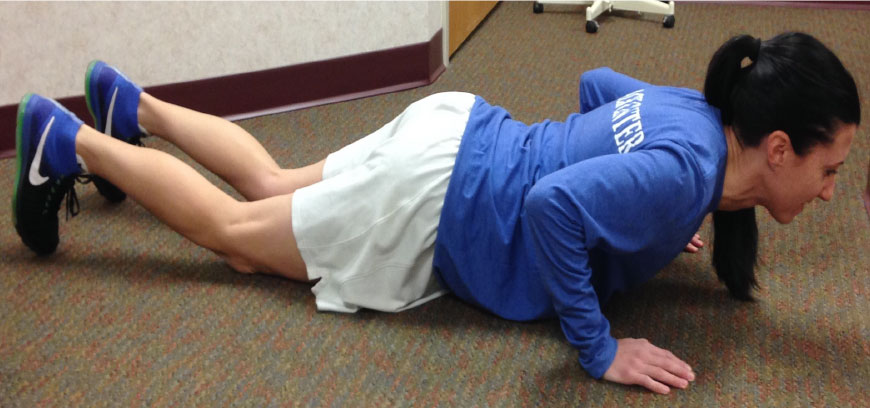 Keeping the body/back straight engage your core, lower the body to the floor and back up
Try this exercise on your knees, or against a wall as a modification.
3. PLANKS – Goal: 3 sets hold for 20-30 seconds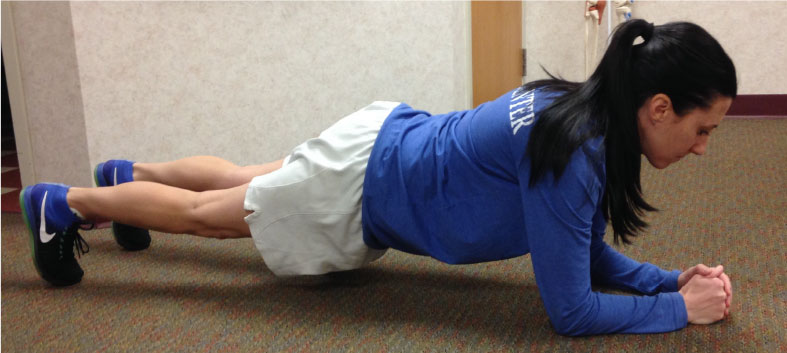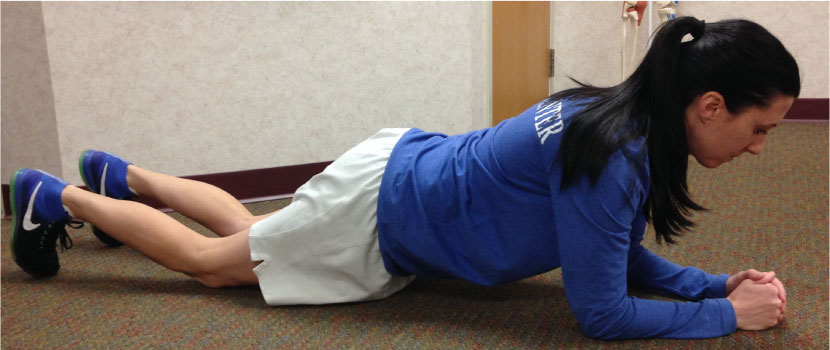 Rest elbows on the ground and keep the body stiff, and tighten the core. Be mindful not arch your back.
Modification: Begin with knees on the floor or standing with elbows on the wall or on a low counter.
4. HIP ABDUCTION – Goal: 3 sets of 15-20 reps each leg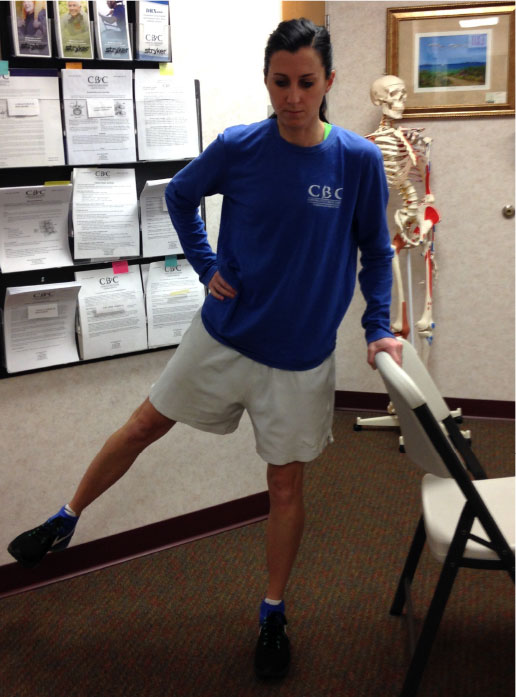 Standing lift one leg at a time out to the side keeping the core tight
You can also do this laying on your side on the ground and lifting the leg up
5. HIP RAISES – Goal: 3 sets of 15-20 reps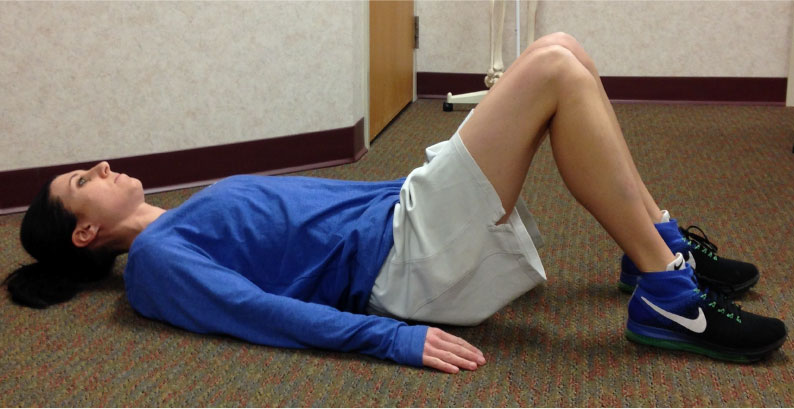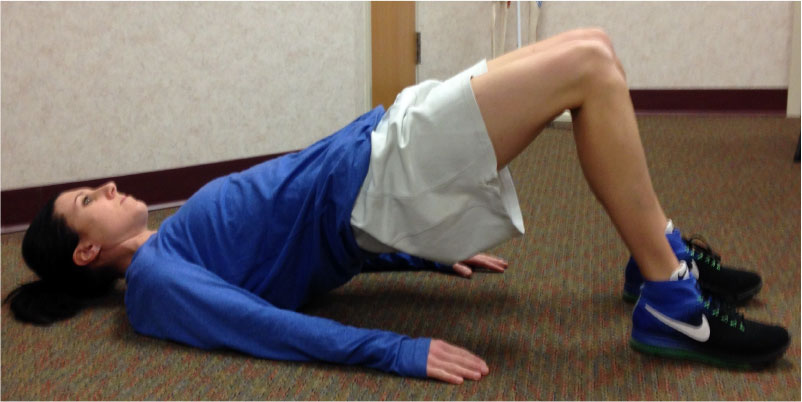 Lay flat on the ground with the feet planted
Push upwards with feet and tighten the buttock so your hips raise off the ground
As you get better pause and hold at the top for a few seconds
6. HIGH KNEE WALKING – Goal: 3 sets of 20-30 reps each leg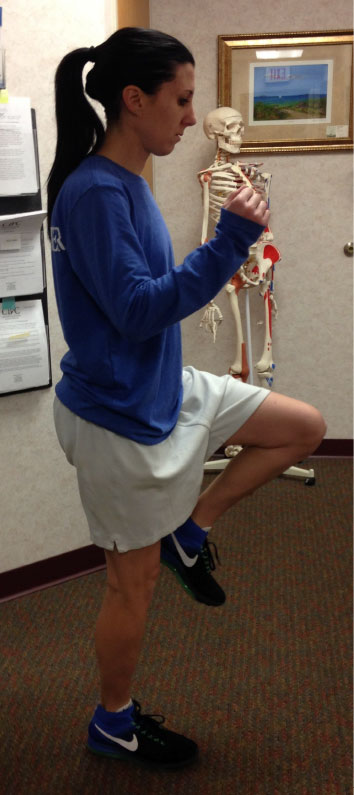 Standing in place raise knee towards chest
Keep chest upright and core tight
7. LEG CROSS OVER STRETCH – Goal: 5-10 each leg, hold for 5-10 seconds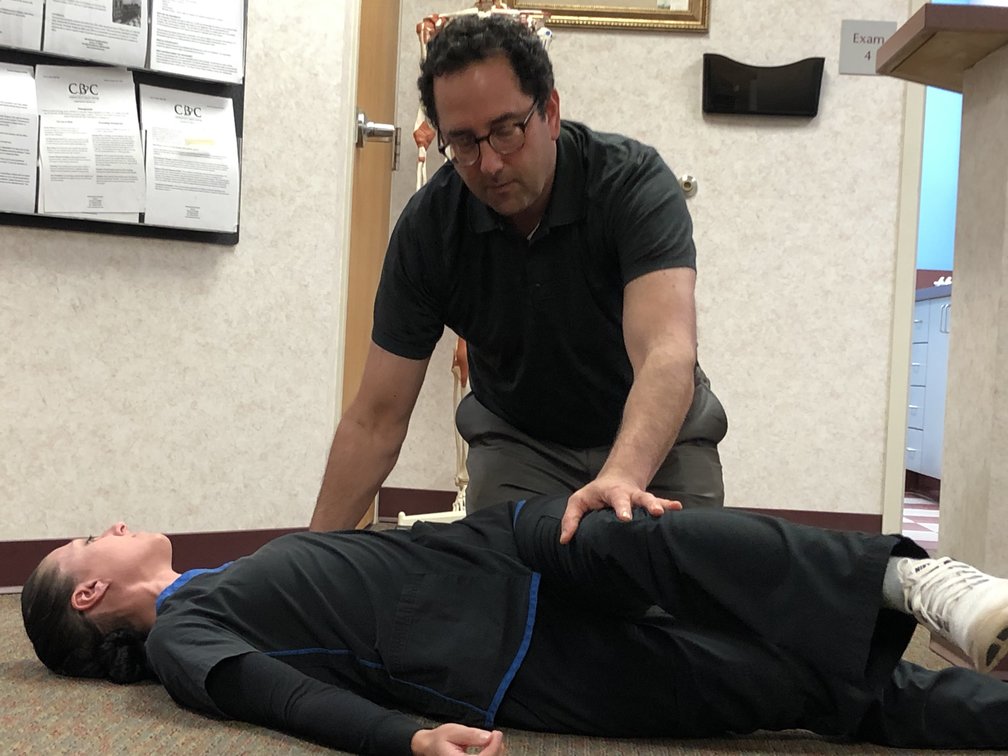 Lay flat on your back with your arms to your side
With your legs extended, keep one leg straight and cross the other leg over/across your body
It may be helpful to have a partner apply slight pressure on your leg to ensure a deep stretch
Repeat on the opposite side
8. BIRD DOG – Goal: 3 sets hold for 20-30 seconds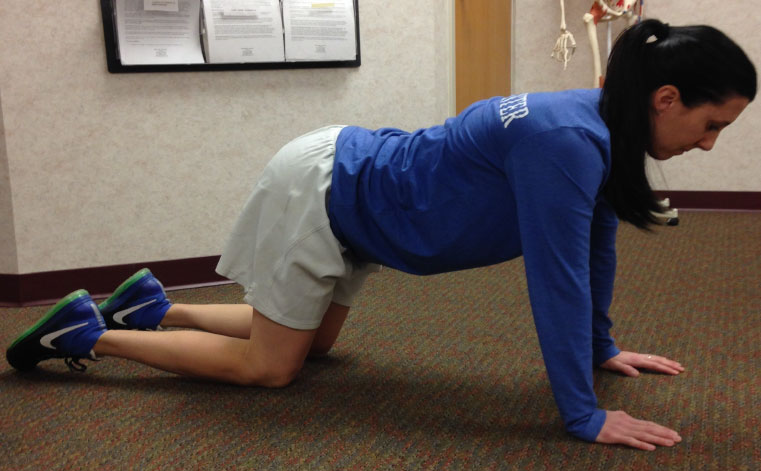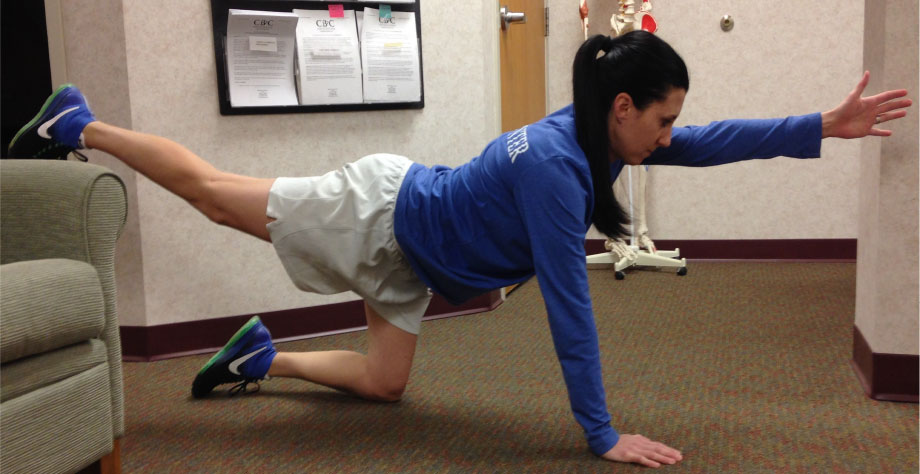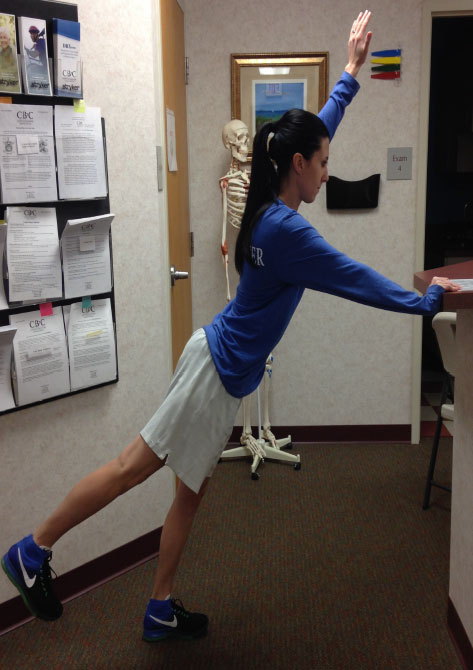 Begin on all fours with your hands directly underneath your shoulders and your knees underneath your hips
Pull your abs into your spine – engage your core – flat back
Keep your back and pelvis still and stable – reach your right arm forward and your left arm back.
**Please do not hesitate to call the office with questions 860.872.6229**