Our mission is to provide accurate, responsive spinal care!
If surgery is indicated, we will employ state of the art techniques.
Helping you, live your life more comfortably.
Physical Therapy, and other non-operative treatments are effective for many conditions.
Qualified Staff
Highly qualified medical and support staff who provide safe and effective care. Our patient's experience at CBC is of upmost importance. 
Shared Decision Making
We offer both conservative and surgical treatment options, and recognize each patient is an individual regardless of diagnosis. Our providers employ a shared decision making process with each patient to determine which treatment option is best for them.
Quality Services
We provide a variety of high quality treatment options, many of which are offered on site. In-office therapeutic spinal injections take place in our procedure suite, and advanced non-ionizing imaging is obtained in our gait lab. 
Helping You Live Your Life More Comfortably
If you are one of the many people suffering from neck pain, chronic lower back pain, scoliosis, sciatica or another spine-related condition, you will be in great hands at Connecticut Back Center (CBC). CBC was founded by Jesse Eisler, MD, PhD, in 2005 and serves the Greater Hartford and Central Connecticut area. Our mission is to provide accurate, responsive and effective spinal care with comprehensive non-surgical and surgical treatments for the full spectrum of spinal disorders. Our goal is always to reduce your pain, increase your flexibility and help you resume an active life after treatment.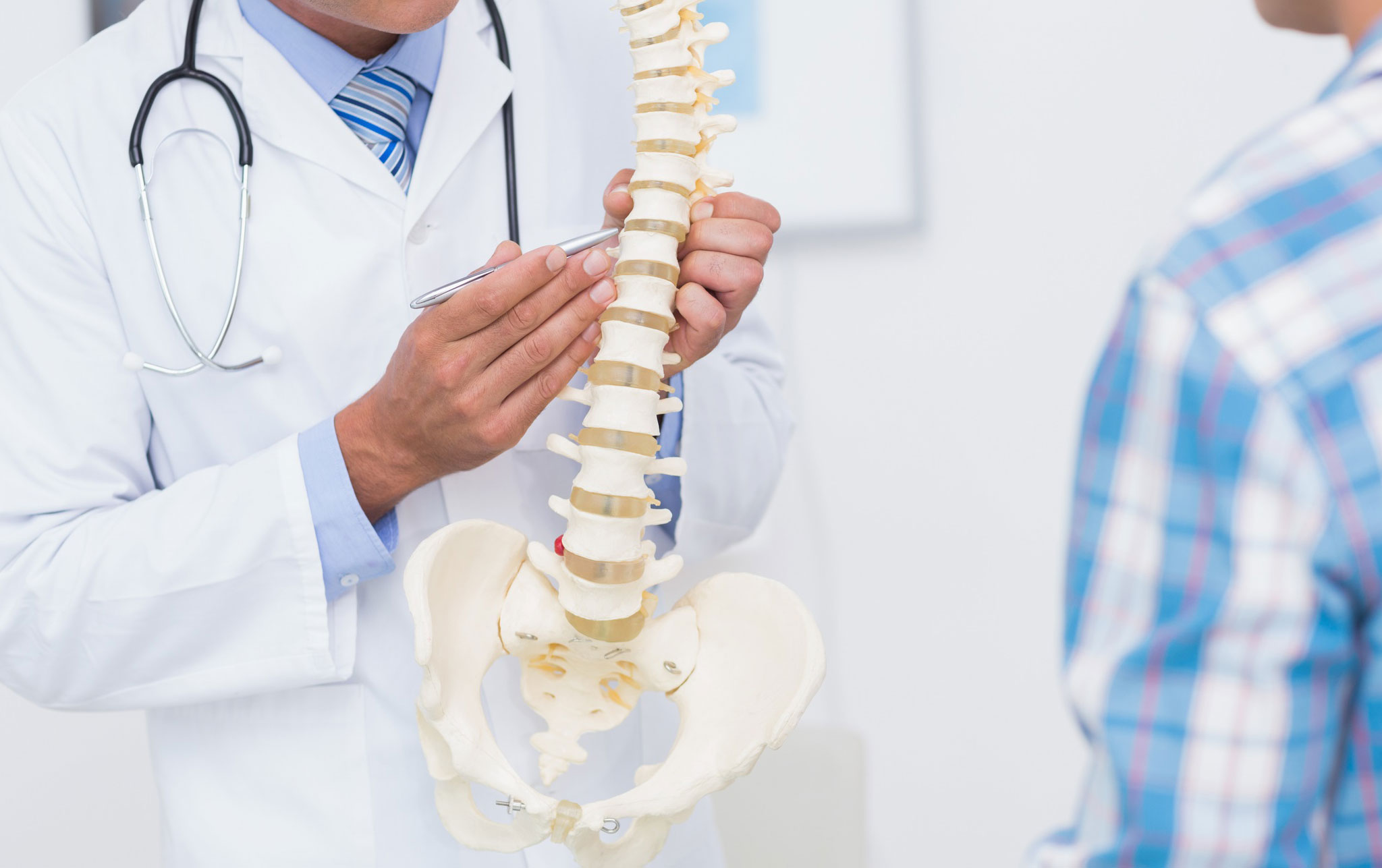 When spine surgery is your best or only treatment option, we will employ the latest state- of-the-art techniques, including degenerative conditions of the spine, such as cervical spinal stenosis, lumbar spinal stenosis, cervical or lumbar disc herniation, and scoliosis or adult deformity of the spine. We have specific expertise in the management of osteoporotic spines and we treat spinal trauma and injuries to the spine. We also provide sciatica treatment for sciatic nerve pain.
Your treatment for degenerative conditions of the spine may include minimally invasive surgery, traditional open and spinal fusion surgery procedures, motion preserving disc arthroplasty/replacement or dynamic stabilization of the spine. We may also recommend chiropractic treatments and physical therapy, which have been proven effective for many neck and back conditions. We believe that increasing a patient's core strength is always beneficial.
We welcome patients from all areas of Connecticut, and are often able to accommodate visit times based on patient preferences. Please contact us if you have been searching for a "back specialist near me."
What Our Patients Say About Us
"Thank you very much for giving me your time and expertise. I feel blessed to have found you and your staff"
"Thank you for your guidance, expertise and oversight in helping me recover from a very painful, stressful and challenging medical event"
"I want to express my thanks for all of your care, concern and most important, for taking away all of my pain"
Principal Investigator: Karen Sepucha, PhD One-day in-person meeting with about 30 participants from across the country   Agenda items are below: 08:30AM – 08:45AM WELCOME, OVERVIEW, AND AGENDA REVIEW   08:45AM – 09:15AM Fun Activity and Site Updates (All...
read more
Connecticut Back Center offers a wide range of treatment options, find out which one is best for you!